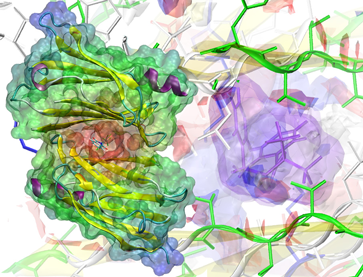 Estimamos en 6 meses lo que nos podría llevar completar la segunda fase del proyecto Amiloide, en la que estudiaremos estructuras optimizadas de recepción TTR, siempre y cuando la tendencia del final de la primera fase de Amiloide continúe.
Utilizaremos las mismas librerias que en la primera fase por lo que calculamos que el número total de work units será de 4.519.146.
Tras esta segunda habrá una tercera fase en la que estudiaremos las estructuras de recepción de los TTR libres (no mutantes). Al finalizar esta tercera fase nos marcaremos nuevas metas como el probable estudio de las estructuras de recepción de TTR mutantes.
---
To provide an estimation of the number of calculations and total time for the second virtual screening campaign using an optimized receptor structure of Transthyretin (TTR).

Because we are using the exact same library of ligands (for comparisonof results across different TTR structures), the number of workunits to be sent is the as in the first screening campaign: 2259573 (and since each workunit comprises of 2 docking runs - one per TTR pocket -, this represents a total of 4519146 docking runs).

Over the last months I have witnessed a constant increase in the Ibercivis performance for AMILOIDE. Therefore, I estimate a period of 6 months of calculations for this second campaign (including resending of the failed workunits).

A third campaign is envisaged for a third receptor structure of wild type TTR (no mutations). After that we will have to agree on further goals, which will probably include the use of mutant structures.